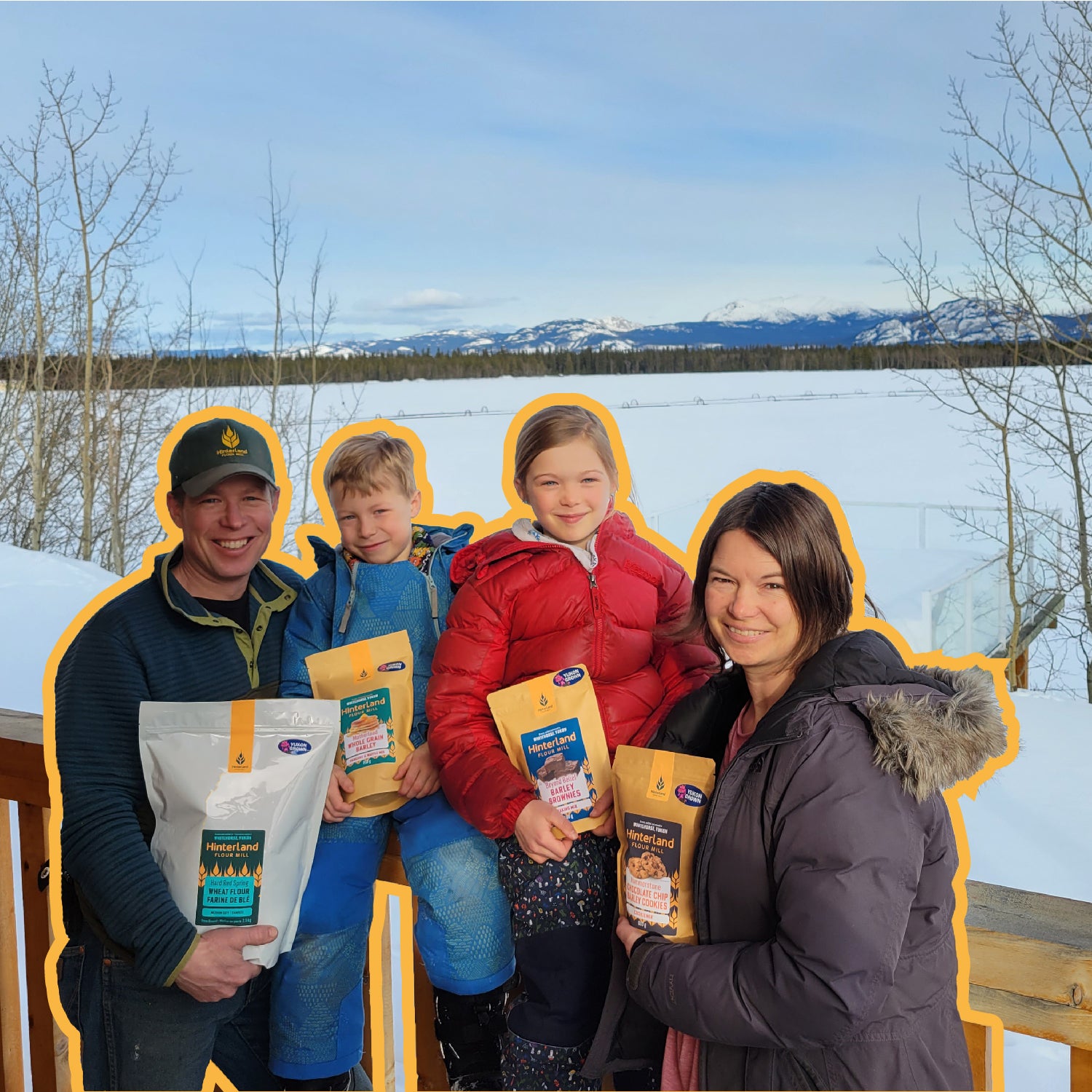 A GROWING BUSINESS
When the Amiot's began farming in the Yukon, their focus was on livestock. The journey from raising cattle and pigs as Yukon Valley Farm to establishing Hinterland Flour Mill has been the result of years of hands-on experience, experimentation, and growth.
SUPPORTING LOCAL
After realizing the extensive amount of land required to raise livestock and the comparatively short supply of local feed sources, combined with the growing demand for locally sourced animal products; they shifted their focus from raising livestock to feeding livestock
FARMING UNDER THE MIDNIGHT SUN
The decision to dedicate the fields to growing feed crops led to years of discovering which types and varieties of grain flourish under the Midnight Sun. With each harvest, they were able to identify the grains most adaptable to the Yukon climate, the most effective crop rotations, and they continued to produce increasingly high quality grain. With the fields producing such high quality grain, the next logical step was to produce some of these grains for human consumption.
FAMILY TESTED AND APPROVED
Grinding grain into flour at the kitchen counter to bake bread or make pancakes became an exciting and delicious family activity. This led to the decision to establishHinterland Flour Mill as the Yukon's first flour mill. All the Hinterland products and baking mixes have been family tested to perfection. One might say the Amiot's have consumed a few more pancakes than the average family, but the kids sure don't mind.