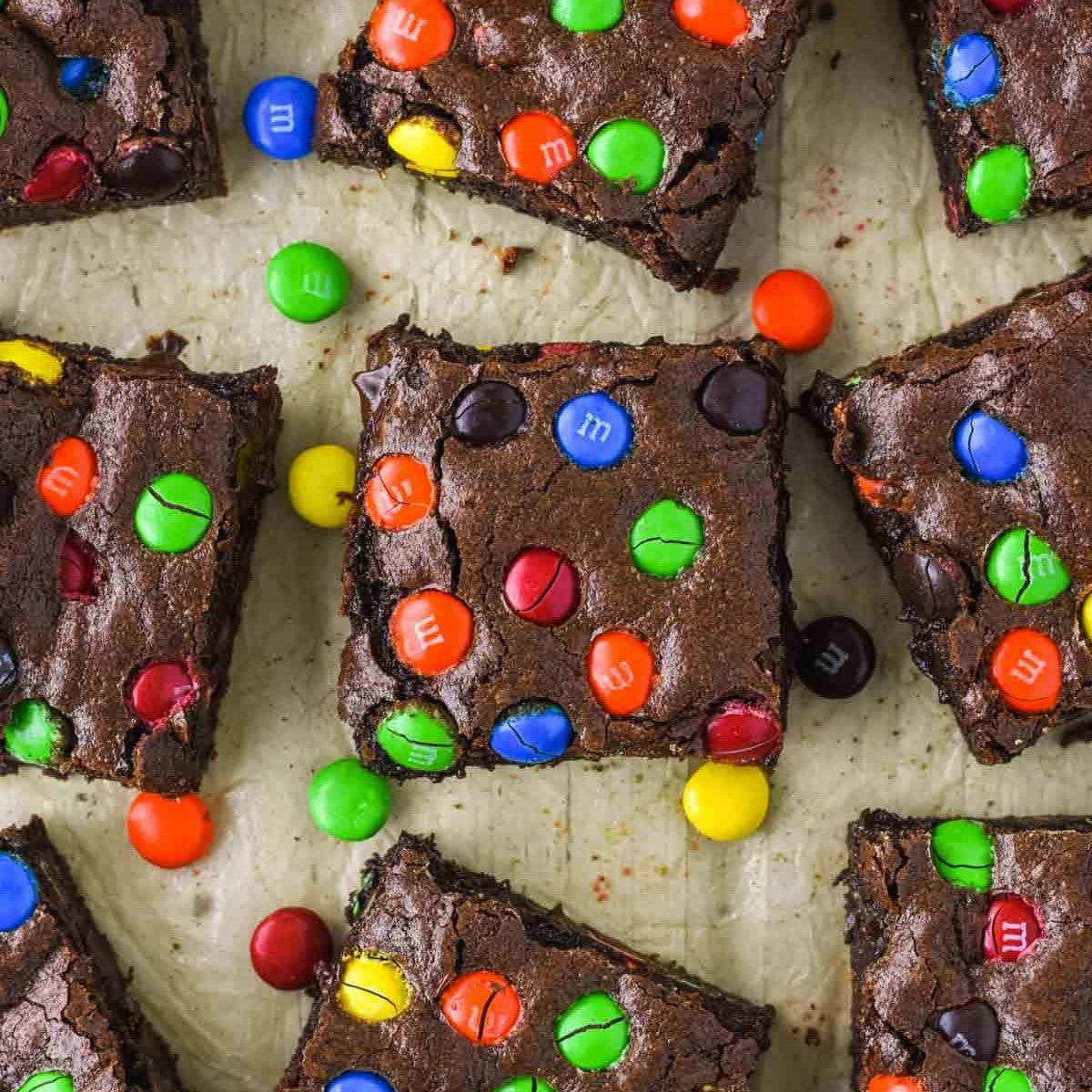 Made with premium quality barley flour, these brownies are packed with dietary fiber, providing a healthier twist to a classic dessert.
Indulge in the heavenly combination of moist, fudgy brownies generously studded with colorful M&M candies. Each bite is a burst of chocolatey bliss, complemented by the delightful crunch of the candy coating. The M&Ms add a touch of fun and a pop of vibrant color to these already irresistible treats.
Not only do these brownies deliver on taste, but they also offer numerous health benefits. The barley flour used in these brownies is rich in essential vitamins, minerals, and antioxidants. It contributes to heart health, aids in blood sugar control, and supports a healthy gut microbiome.
 PRINT RECIPE CARD

Makes about 20 Brownies.

Ingredients:
1 cup M&M's

3 Eggs
3/4 cup Melted unsalted butter
1tsp Vanilla extract
Directions:
Preheat oven to 350°F.

Line one 9"x9" baking pan with parchment paper.

Empty Brownie Mix into a large mixing bowl.

In a separate bowl, blend melted butter, eggs and vanilla extract.

Stir wet ingredients into the dry ingredients until well blended.

Add M&M's and mix well.

Pour into the baking pan and bake for 25-30 mins.

Cool and enjoy!
---